End Child Labour Abuse
The more cheaper we buy clothing, The more younger sweatshop workers become. We ought to feel guilty for buying a T-shirt in $9.99. This is an Anti-Campaign of child labour abuse in apparel industry, especially in so-called "fast-fashion" brands. Message was set in the most fashionable typeface Futura, at the top of a photographed boutique.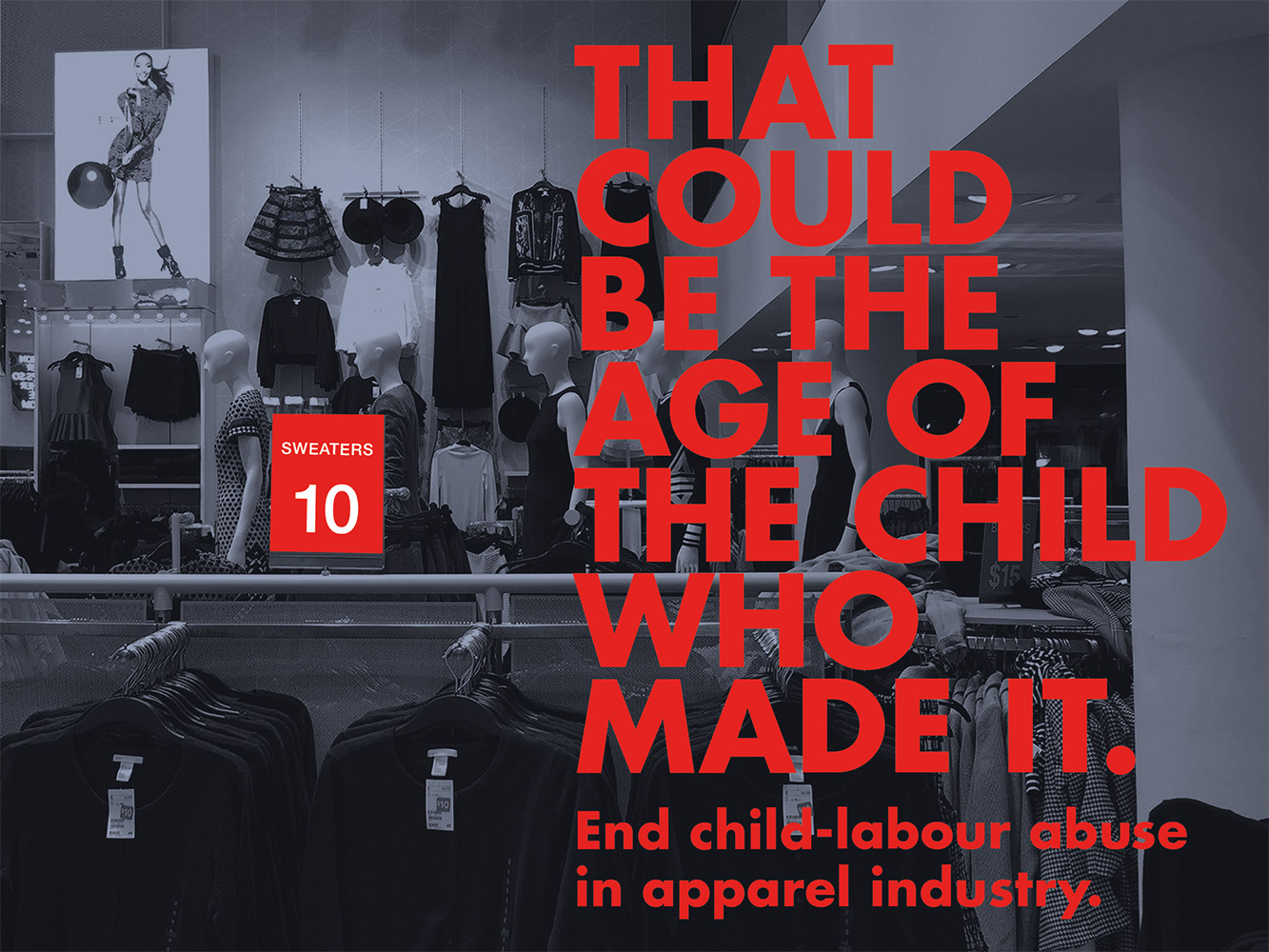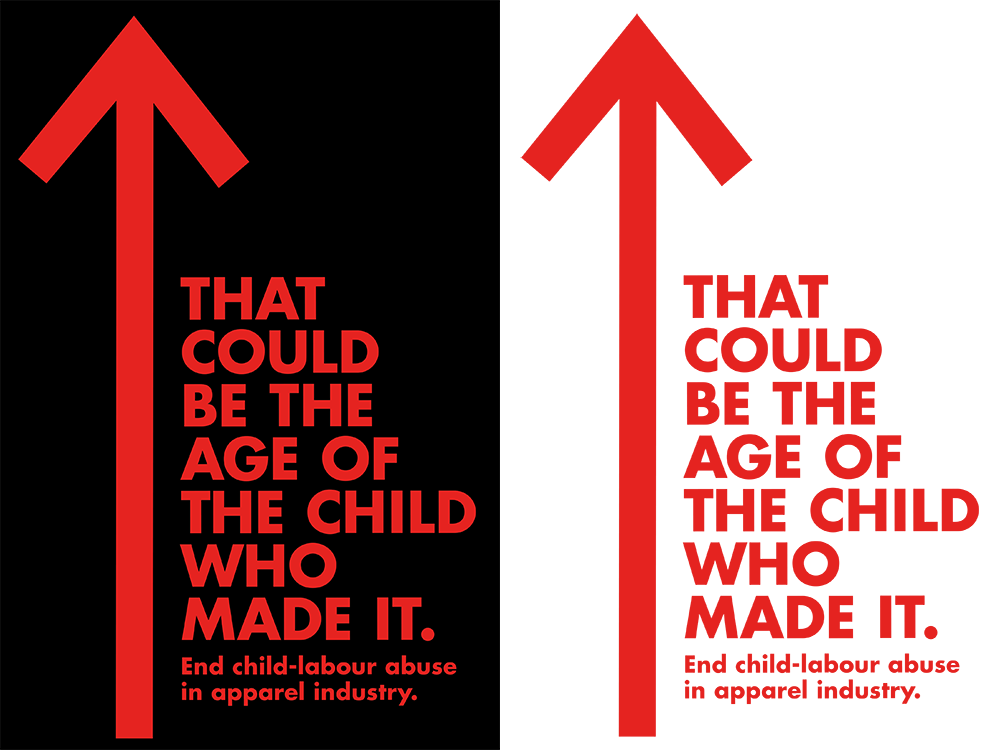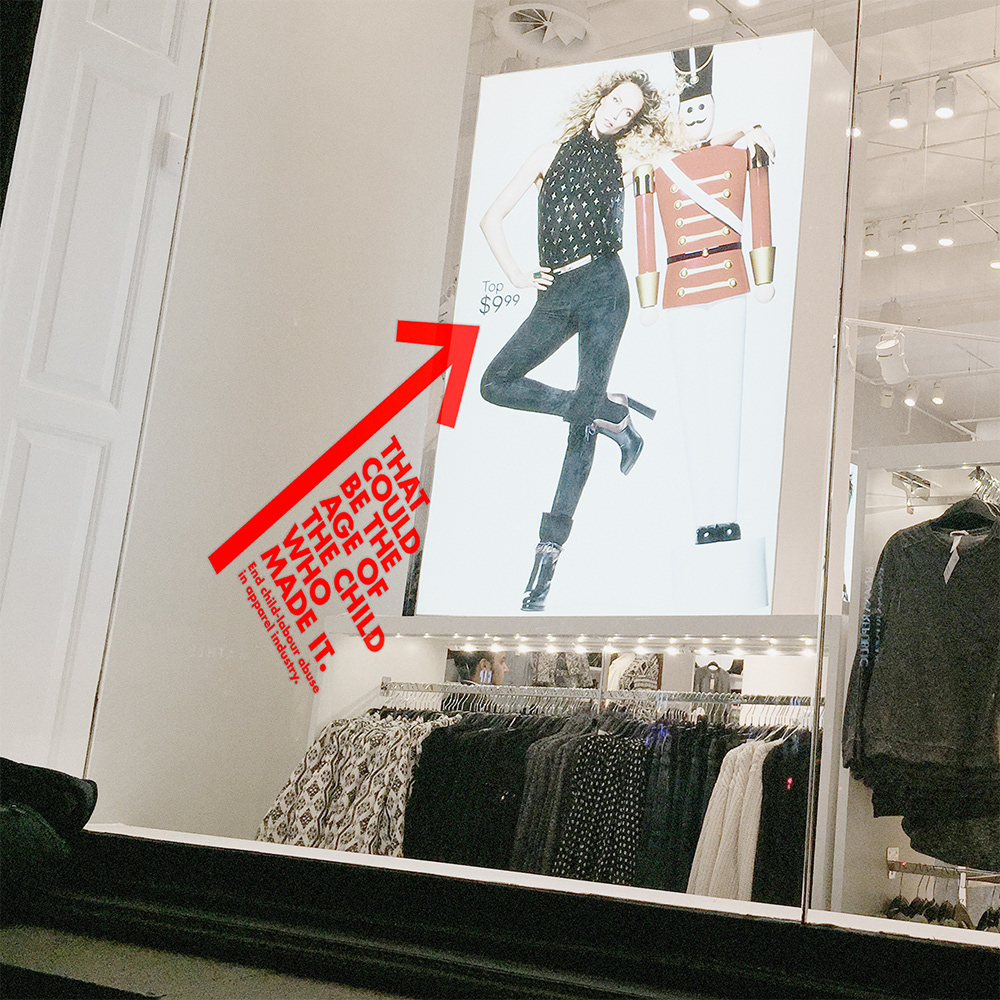 In Bangladesh, child labour is common, with 4.7 million or 12.6% of children aged 5 to 14 in the workforce. However, on the opposite side of the earth, most people never care the reason why fast-fashion brands can sell so many mass-products in such a low price. 
It could be a poster for occupying billboard in fashion districts. Or, if you were activists who advocate this campaign, you could get our clear-vinyl sticker and paste it directly to the show-window as you like.