Voice Of Design
This is a tribute book to 16 legendary graphic designers. I took part in 2 spreads dedicated for El Lissitzky. This project was called "Voice Of Design" and we were required to use only one united voice; in Gotham. So it was my first (and hope to be last) challenge that depicts Russian Constructivism all by 2000s typeface. Cover design and a chronological table are also presented.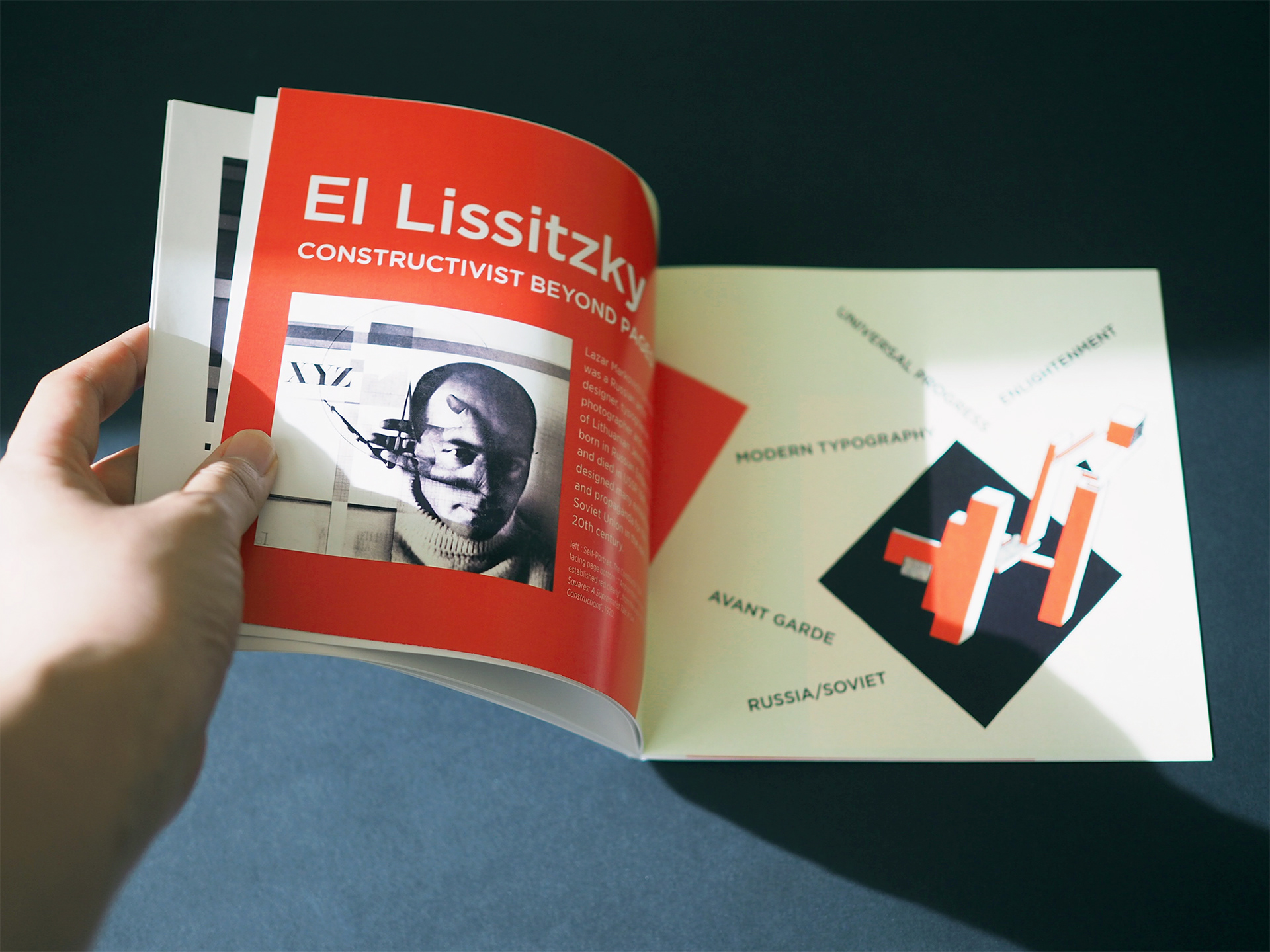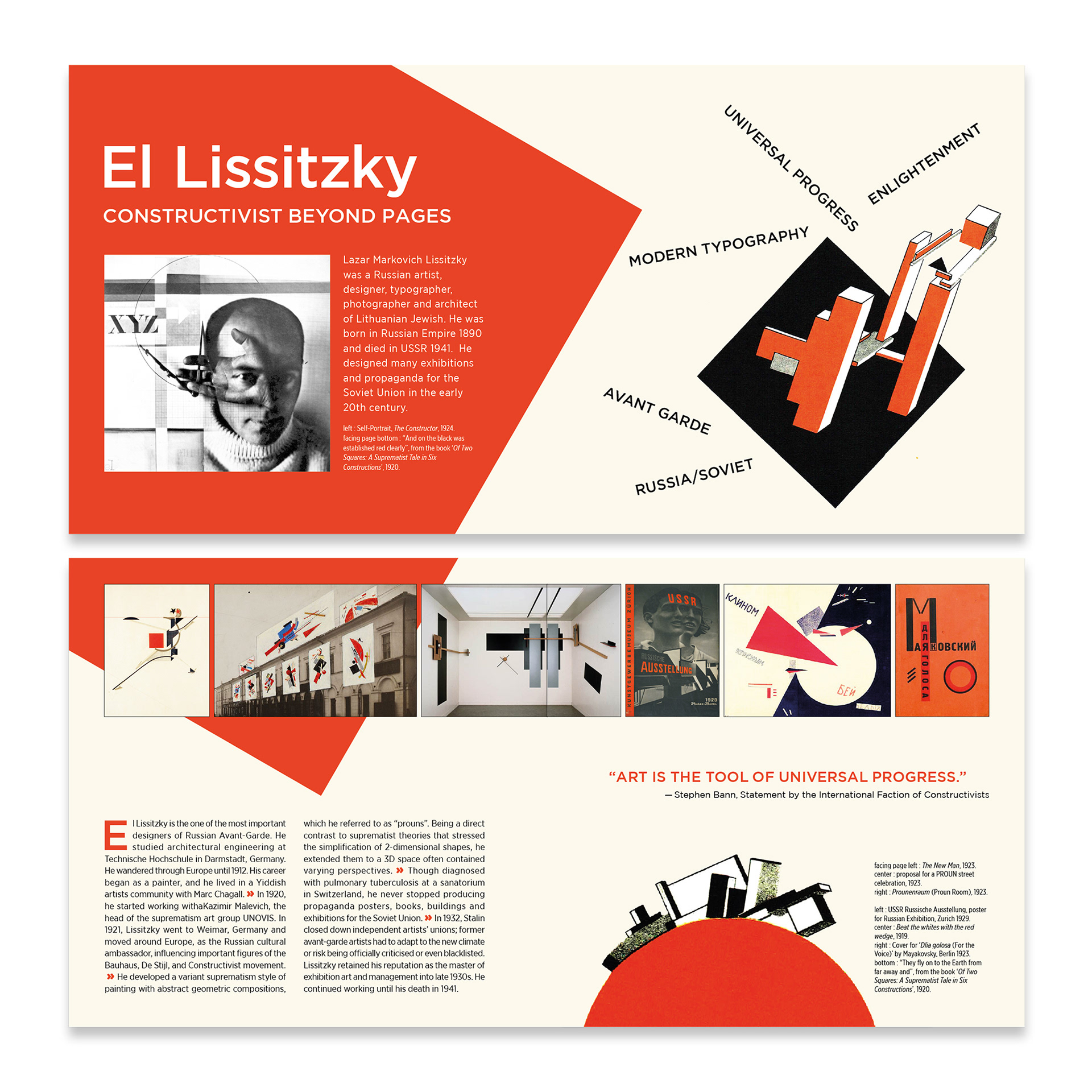 Initial sketches for the first presentation.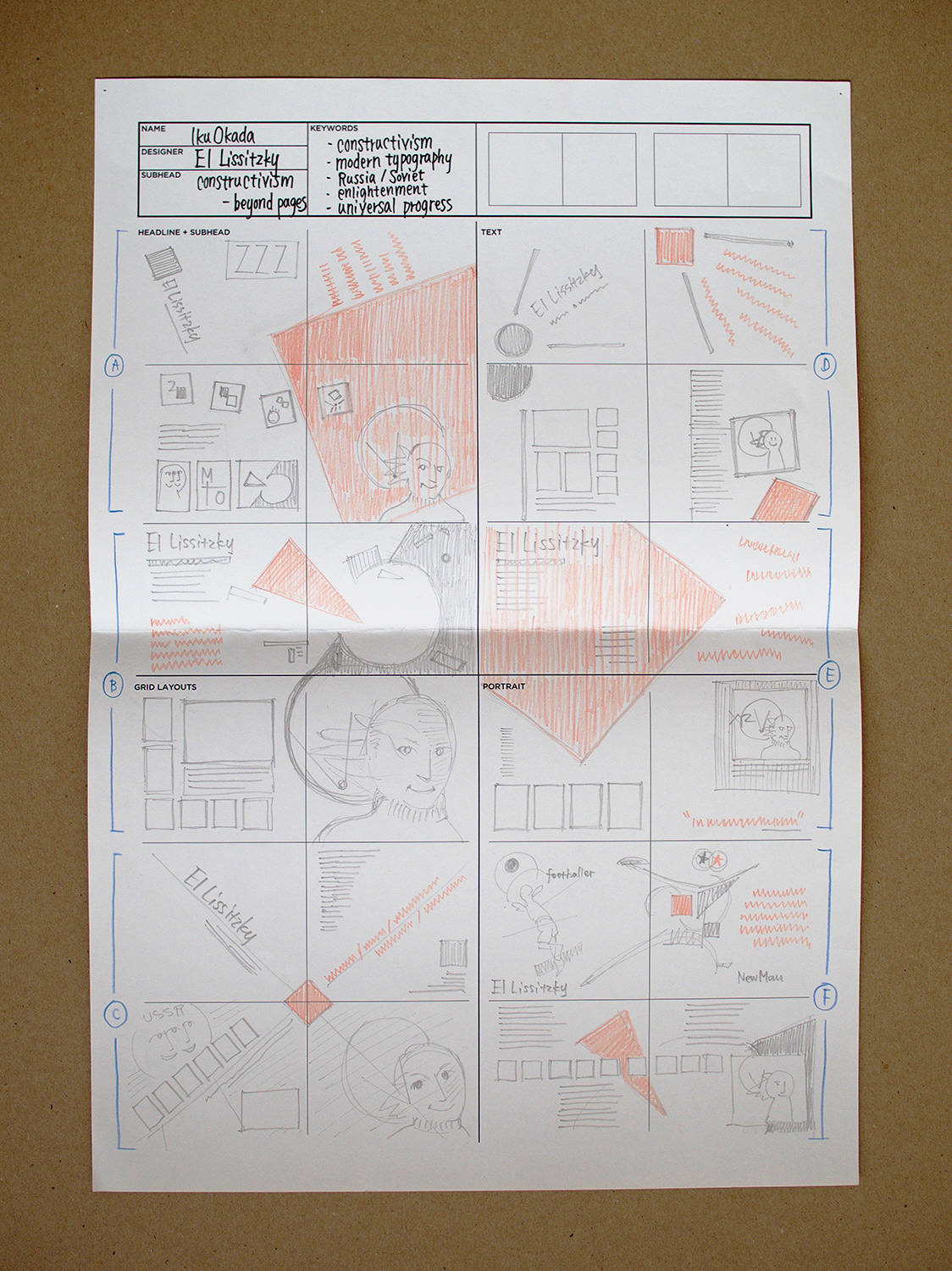 Here are also presented a book cover design and a chronological table including all legendaries for reference.